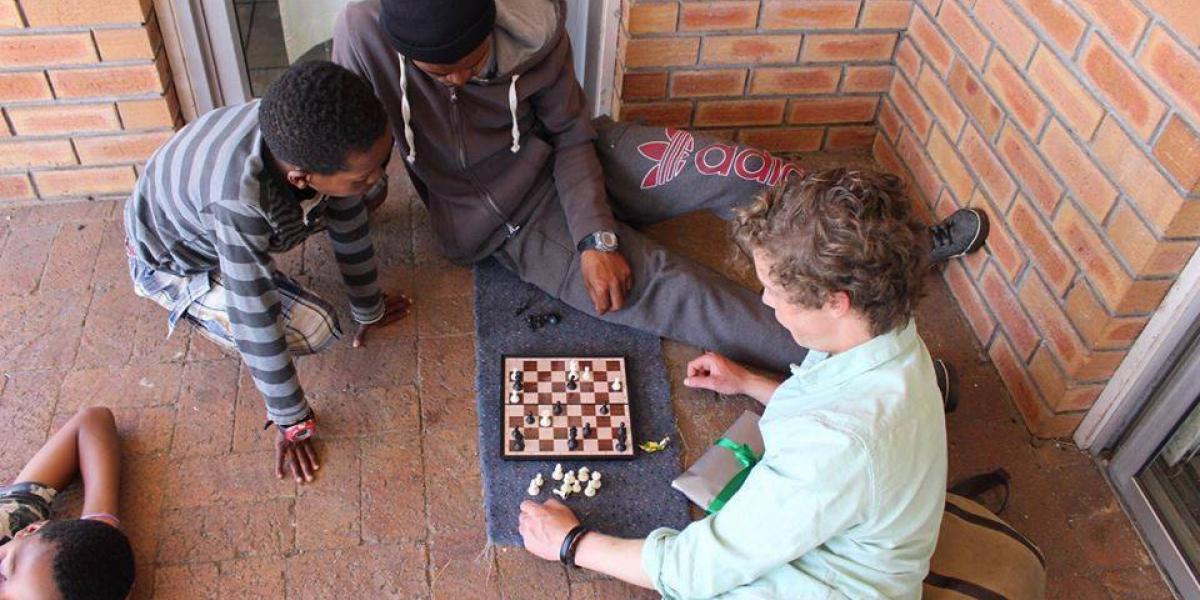 At African Sunrise, we offer a unique Intern/Volunteer experience - Field Studies. We currently have groups of about 20 students that are studying at the same University and completing the same course, that come over to Cape Town for 6 weeks to do Field Studies with a project of their choice.
Field studies is a fantastic way of getting to know what it is like being part of an Organisation, and getting hands-on experience. Most of our students thus far are in the Social Work field, but we offer a range of different field studies, depending on your choice of degree or course.
The students get to work with qualified Social Workers, children, adults and even in Old Age Homes. During the 6 week stay, students will also get to visit various places in Cape Town to learn about  South African culture, and also get to do a bit of exploring. The scenic Garden Route is something that every student has loved, and we keep it as a tradition for every group that comes over. We take care of each group, and they even get involved in our weekly Feeding Scheme for the Homeless in Observatory, the suburb where our students stay during their time with us.
If you're interested in doing something a little different to enhance your degree or course, and work at a project with children or adults, before deciding on a long-term internship, then the Field Studies option is perfect. Many of our Field Studies Students come back to Cape Town to do their long-term internships with us too!
Matilda Olsson about her 6 weeks at our Old Age Home Project:
"This Project is a home for elderly people who cannot live at home for different reasons; such as physical disabilities or mental illness. The staff at the organisation are very friendly to both those who live there and their relatives and we who came to do field studies. The old people who live there are very talkative and gladly share their life stories with us. If there is someone you should ask about the country it´s absolutely them who has that knowledge. At the home, they have every day activities where the elderly do quizzes, ball games etc. The highlight of the week was Thursday morning when they had karaoke at the organisation, many of them had a talent for dancing, even those in a wheelchair."
Daniel Eriksson about his 6 weeks at our Young Men's Reintegration Programme:

"The field studies were very educational and rewarding. At the organization, there are approximately 25 boys usually between 18-24 that live here.  The boys ended up there for different  reasons: no place to live, this could be because they had previously been a criminal or had a drug problem that caused them to end up on the street. But it could also be that they just did not have enough money to live somewhere and therefore ended up on the street. The organization itself I liked  very much, they had a good atmosphere and after a few days it felt like I was one of the gang. What we did was mainly to hang out with the guys and bring them to various activities such as football, surfing or just an excursion. The organization was a good place for learning both for the guys and for me. It also felt like we contributed to a good atmosphere and after five weeks both the boys and we were sad to leave.  I liked it a lot having field studies in Capetown, there was so much to do in your free time that you never got bored and nature with all the mountains around is something you can never get enough of. Strongly recommend doing your field studies in this city and with African Sunrise."
Field Studies is a really fun and educating way of getting to know and understand another culture and it is a great experience to bring home you your home country whatever field your study is in. And Cape Town is an amazing city to enjoy in the freetime :) 
By Tania Sincic och Carina-Jayne Armstron, directors of African Sunrise