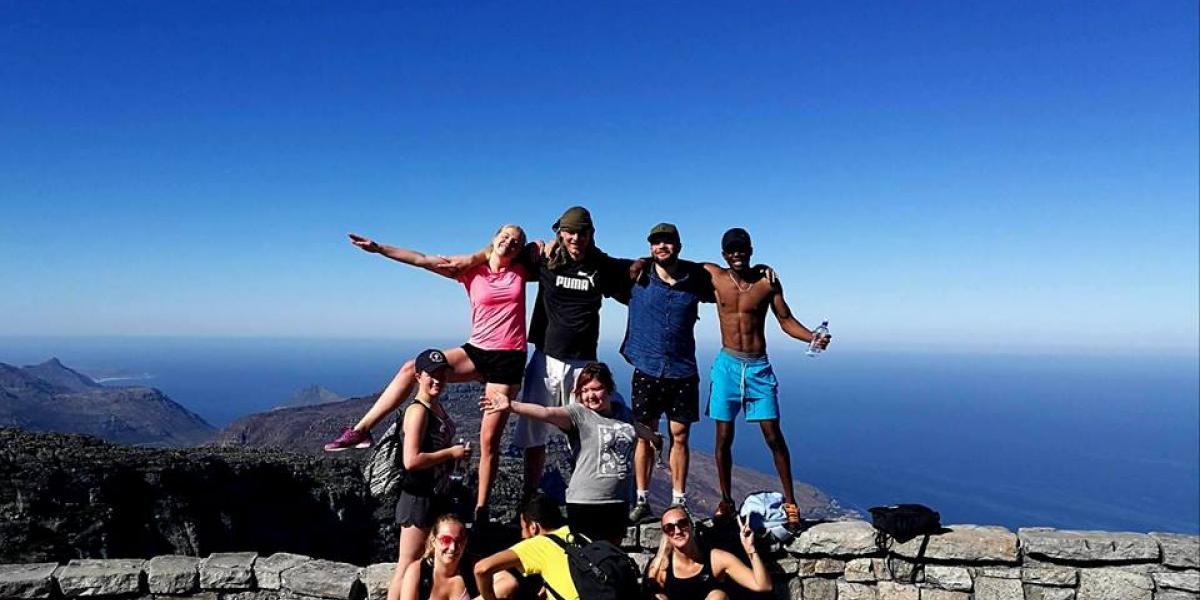 The Best Activities for Volunteers and Interns in Cape Town: Part One
At African Sunrise, we know that all work and no play can make life dull. Even though you'll be entering into volunteering or internship to make a positive change and further your studies, we also want people to enjoy everything Cape Town has to offer. And that means having fun and experiencing as much as possible during your time off.
When our volunteers and interns are in Cape Town, it's important for them to enjoy their time off when they're not at their projects. And with so many amazing activities and places to visit, you'll never be bored. In fact, you'll probably need to revisit just to get everything done!
Top Activities for Volunteers and Interns in Cape Town –
African Sunrise's office is in a suburb of Cape Town called Observatory. It's a place that is often referred to as being bohemian and soulful, and it has a lot of character.  Most of our volunteers and interns stay in or near Observatory, and a few the organisations we work with are located here or in neighbouring Salt River. You'll find plenty of excellent places to eat and enjoy a few drinks in Observatory, and one of the best nights out is number one on our list.
Obviouzly Armchair: Sunday Comedy Nights – Obviouzly Armchair is one of the most popular locations in Observatory. And every Sunday night, top comedian Gino Fernandez hosts a line-up of the best resident and touring South African comedians. Armchair offers a close-knit comedy experience where you can enjoy some cheap drinks and tasty bar food. Armchair Sunday's are always a big hit with our volunteers and interns, as well as with the African Sunrise team.
18 Gangster Museum – Cape Town has a plethora of museums, art galleries, installations and many other creative exhibitions and institutions. You can learn a great deal about the history of South Africa in them, but there is one that stands out from the crowd. The 18 Gangster Museum is described as a 'living museum', which comprises of installation within a series of storage containers. This innovative concept deals with the insidious legacy of gangsterism that occurs in Cape Town, to try and educate young people about the dangers of gang life. Additionally, it provides an empowering experience that debunks many of the myths surrounding gangsterism.
Hiking with Weigh Up Project – Cape Town and the Western Cape Province has lots of natural beauty and scenic places to visit and experience. And there is no better way to take it all in than an organised hike! Although hiking might sound a bit too strenuous for some, our go-to hiking guide Erika runs his Weigh Up Project to include all levels of hiking experience. You'll be able to conquer Lion's Head and Table Mountain; then you can enjoy a panoramic view of the Mother City in all its glory.
Bay Harbour Market – Cape Town has a lot of different areas for you to discover on your volunteering or internship experience. If you want to enjoy a day away from the hustle and bustle of the city and suburbs, head to the Bay Harbour Market. Hout Bay is a popular area situated on the southern peninsula of Cape Town, known for its freshly caught seafood and its unique shopping experiences. The Bay Harbour Market opens on Friday evening (5 – 9-pm), Saturday and Sunday (9:30 – 4-pm), and it offers a diverse range of traders, food stalls and live entertainment. Renowned for its cultural, artisan and creative leanings, this outdoor market is the ideal place to get away from it all.
Yours Truly: Up Yours – Yours Truly is a local company that has four shops in Cape Town where you can enjoy the finest coffee and snacks in the city. However, it's their branch on Kloof Street that's a firm favourite for an evening of drinks and excellent food. Downstairs, Yours Truly is a café/barista coffee shop through the day which transforms into a beer garden each evening. And if you want to turn those drafts into cocktails, you can head upstairs to the charmingly named Up Yours bar. They have DJs, and live musicians perform on a regular basis, all with the stunning backdrop of Cape Town as the sun sets.
African Sunrise – Getting the Most Out of Your Volunteering and Intern Experience –
For the African Sunrise team, we want out volunteers and interns to get as much out of their experience in Cape Town as possible. The work you'll do at your chosen project will be mentally and sometimes emotionally challenging, so it's essential that everyone takes some time out to enjoy themselves. After all, you can't visit a city that is regularly voted as the best city in the world without seeing how it earned that title. We want you to make memories and create friendships that you'll treasure for the rest of your lives. 
It's crucial that we match your internship and volunteering needs with the right NPO, which is the business part of the trip. And after that – we'll great you as soon as you arrive at Cape Town International. The first few days are all about orientation and information sharing, in addition to visiting your project for the first time. Your accommodation and everything related will be booked in advance of your arrival, and throughout your stay, we will be here to support you.
Cape Town has a lot going on. There are lots of challenges and inequality to overcome, which is why our company started offering meaningful volunteering and internship packages. We're happy to consider ourselves part of a collective of NPOs and companies that are making a positive change in our city and province.
There are so many different activities to do in Cape Town; we'll have to revisit more options in another blog soon. If you want to know more about our volunteering and internship packages, contact us today. We'll happily guide you through our services, as well as providing any information you need about our beautiful city.