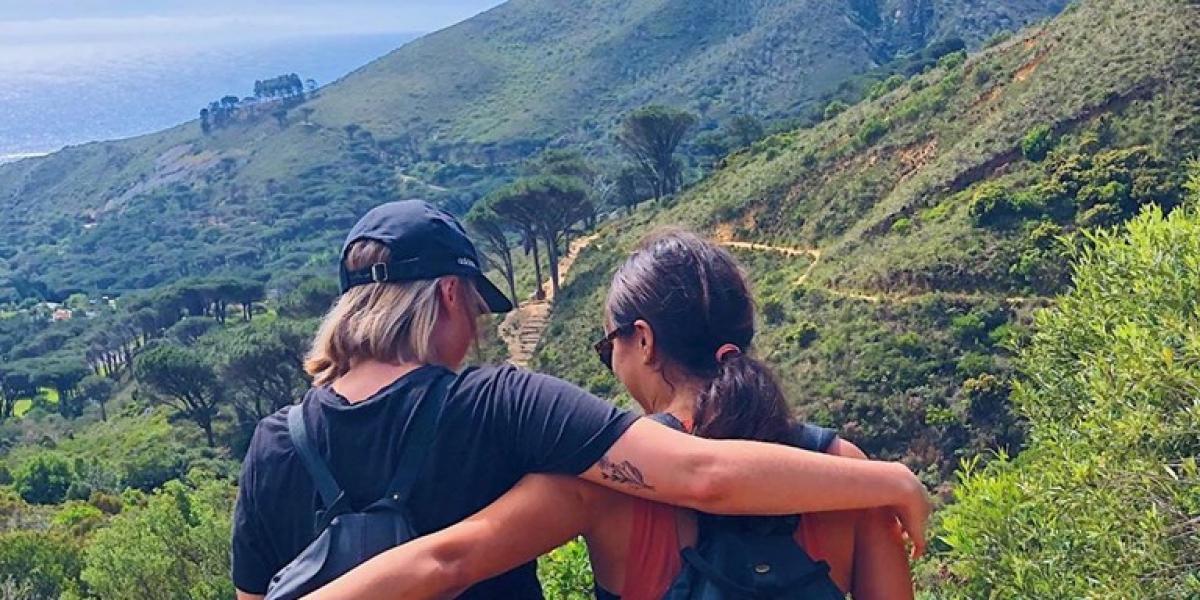 The Issues with the #HelpingNotHelping Campaign & Challenging Anti-Volunteering Journalism
Over the last five years, there has been a slew of blogs and newspaper articles that have been published in opposition to volunteering. While the content differs and the approach or framing of their argument varies, most portray volunteering in a negative light. And in most cases, there's little effort to form a discursive narrative in any of these publications.
Before plunging headfirst into this response to an article published by the Guardian newspaper, I want to be upfront and honest about where my company fits into this. African Sunrise is a volunteering and internship company that places students and volunteers from overseas at projects all over Cape Town and the Western Cape Province.
I make no apologies for the stance that this article will take, and I hope that it can provide the missing discursive side of the volunteering narrative.
A Response to JK Rowling's Campaign #HelpingNotHelping –
It's a sad thing to admit to but preparing myself to read an article about volunteering is now invariably done with a pre-emptive heavy heart. I already know or have an idea that it's a hatchet job. While a lot of the issues these articles raise is vital for public knowledge, each one follows the same tunnel-vision approach to reporting. I'm yet to see any of these exposé-style articles say anything that doesn't demonise the volunteering sector.
And yes, I previously noted, I obviously have my own biased outlook when it comes to volunteering and internship placements. However, if you think that our company is neutral to poor practices within our industry, it might be worth seeing our previous articles here and here. African Sunrise was born out of a reaction to awful volunteering providers here in Cape Town, and we'll happily go to task against any nefarious actors in this area.
The problem with the #HelpingNotHelping campaign, and some of the points noted on Lumos's website, is a blind spot in their hypothesis on child-care institutions. African Sunrise works with a few Homes of Safety in Cape Town which provide temporary housing for children of all ages. And due to the nature of their work, Lumos would clearly oppose their existence because children are removed from their parental environment.
The concept of a Home of Safety is held within its title. These institutions provide a safe haven for children who need to be taken away from their family situations. This is often because of violence and abuse in the home, and social services have taken drastic steps. And the work these Homes undertake is vital in the guardianship of these children.
By taking a rigid position that any institution that shares components of the orphanage system should be closed, JK Rowling's campaign is tarring every organisation with the same brush. We agree that it's appalling so many NGOs/NPOs are able to operate in this manner with no regulation in place to combat it. And we support the work Lumos have done to highlight this, which also includes Kate Hodal's article. However, we disagree with the sweeping statement that all orphanage-style systems do more damage than good because we've seen different results.
Challenging Anti-Volunteering Journalism –
And this is why we're publishing our response to Kate Hodal's article and JK Rowling's awareness campaign. The article suffers from the same anti-volunteering sentiment that every previous publication posits. We understand that this is probably due to a lack of awareness of other types of organisations that perform a vital service for vulnerable children.
However, it's impossible to ignore that the article's only moderately positive example on volunteering is relegated to the footnotes of the piece. Essentially, the article is predominantly against volunteering because it makes little to no effort to give our industry a balanced voice. Additionally, the finite concept that children are always safer in their paternal home environment doesn't match our experience.
Family reintegration is an important facet of the work any Home of Safety undertakes. The avenues to reconciliation and rehabilitation must remain a primary focus. Furthermore, we believe that people can change if they have the right tools and support in place. And this should be done within the correct framework of government or municipal process, which includes the powers that social workers are afforded when they need to intervene in problematic situations.
Ultimately, the child's safety and security should be the number one goal here, and social workers are the correct advisors. That's why it's sometimes necessary to remove children from dangerous environments. Their safety is at risk, and no amount of opposition to other orphanages that are poorly managed will change our mind on the critical role Homes of Safety play in hundreds, if not thousands of children's lives in the Western Cape.
African Sunrise – Still Fighting for a More Equal South Africa and Society –
And we can't stress this final point enough – volunteers play a crucial part within the NPO and NGO community in Cape Town. The African Sunrise team have been blessed to work with some amazing volunteers, interns and students since we began our company three years ago. Everyone that joins us in Cape Town finds it challenging in many ways. And we stress the point wherever possible that volunteering is not a holiday.
The notion that volunteering is counterproductive is myopic, but I hope that this is due to a lack of knowledge about the process than it is a willingly disingenuous stance. Moreover, it's difficult, if not impossible, to qualify or quantify this generalisation about volunteering. In fact, we believe it's false because we know that volunteers play an active role with the organisations we work with. Many have limited funding, and the extra set of hands available literally keep their doors open. And when each NPO and NPO slots together, this amounts of tens of thousands of vulnerable being helped every day.
A final thought would be that I/we aren't writing off the content of the Guardian's article, nor the people mentioned. We are glad that organisations like Lumos might be part of an improvement in the volunteering industry. But this can only happen if they listen to other voices that don't fit with their rigid definitions. And should they be willing to visit South Africa, we'd love the opportunity to provide them with an alternative scenario.
As always, please contact us directly or by using our contact form if you'd like more information on our volunteering, internships or field studies programmes. However, we'd like to hear any opinions you have regarding the volunteering sector, in particular, if campaigns like the #HelpingNotHelping would change your mind about volunteering.