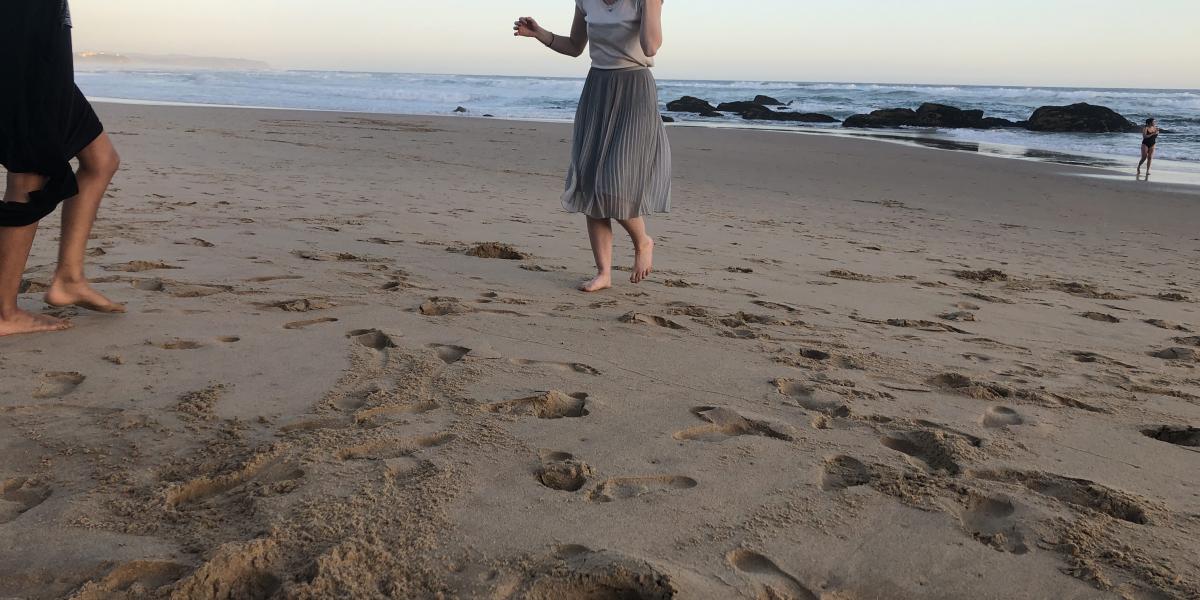 Save South African Tourism Campaign – African Sunrise & Friends
The COVID-19 virus is affecting everyone, and as many of our followers know, African Sunrise is now unable to operate. The Coronavirus lockdown has decimated the volunteering and tourism industry in South Africa.
Businesses of all sizes are struggling to cope, with many already closing their doors for good. However, we do want to be clear that we fully support the government's decision to enforce a strict lockdown. Although it's impossible to escape just how detrimental this lockdown has been to our industry.
Volunteering and Tourism Sector Closed Overnight –
The volunteering sector essentially closed overnight. Volunteering and tourism SMEs are finding it difficult to access funding or UIF (income support), and many are nearing the end of any funds as they scramble to save their company, as well as pay and retain employees.
At African Sunrise, we've reached a dead end. After trying every conceivable angle to find funding or financial relief, we now have run out of options. The reality is we won't survive while we wait for funding that may never materialise.
Teaming Up with Six Companies for Backabuddy Fundraiser –
That's why African Sunrise and six companies are teaming up to try and raise vital funds with a Backabuddy fundraising campaign. We've worked with each company since we started African Sunrise; we consider them friends and they are a big part of why we exist today.
This is our fundraising team:
We all need some semblance of a business so we can pick up the pieces with our workforce still intact. This isn't us asking for handouts - it's a lifeline to keep our businesses open. This fundraising campaign is really all about the people behind the tourism and volunteering sector. It's about people-orientated small businesses that thrive and survive because of our dedicated, hard-working and passionate employees. We wouldn't be here without them, so it's now time for us to do everything we can to cover their wages.
Our Target and Who Will Benefit from the Funding –
Our joint target for this COVID-19 fundraiser is R 500, 000. Any funds raised will be split evenly to each company. And every company will also be donating a further 10% from anything we receive to an NPO/NGO of their choice.
When we were discussing the possibility of running a fundraising campaign, we reached out to the business owners of each company to see how they were coping after the travel restrictions came into play. Here are some quotes from them, which should give you a better understanding of the reality we all face:
Matthew Rowe from African Array Backpackers Lodge told us that, 'due to Covid19, we have lost everything. If we include our staff, we are ten families that were relying on this small business'.
Annie Van Rensburg from The Wilderness Beach House Backpackers Lodge gave us some insight into their situation: 'As a backpackers in South Africa who relies mainly on tourism, due to travel restrictions (locally and internationally), we will have no income until these restrictions have been lifted.
Sedick from Ocean to Ocean told us that 'Covid-19 has had an impact on our company as the tourism industry follows the no work - no pay policy. This also has an impact on all staff as they are unable to get paid to provide for their families. We also need to pay rent, and all other bills which come with great difficulty as we depend on the tourism industry.'
Siya Daweti from the 18 Gangster Museum went into a lot of detail about how the virus affected them: 'Our business nature is in tourism, and we make our income through visitors from abroad and local, due to the lockdown that is not possible.
Our business is at risk of losing crucial employees, because of financial and Covid-19. We had to stop our operations before the lockdown and also, we cannot get paid too and even our employees. It has crippled our plans for developing our organisation. We are now stuck in the same place with nothing to do and struggling to feed our families'
Malcolm Liberty spoke about how COVID-19 affected his company: 'Covid-19 affected MKL Tours and Travel's business in a very severe way, whereby the existing bookings for the next 12 months were abruptly cancelled. With the ban on travelling worldwide and locally, all operations had to be stopped immediately.
This led to the loss of jobs and income for all staff members and several others that are highly depended on business from MKL Tours and Travel. Our present situation is very challenging at the moment, and all that is dependent and affiliated to the company are in dire straights'.
African Sunrise – Doing Everything Possible to Keep Our Company Going –
As you can tell from reading this, COVID-19 has devasted everyone who's taking part in this joint fundraising campaign. And that's why we're reaching out to our collective community of family, friends, former customers and online supporters.
The money we're raising will go to the employees from each company to help tide things over until a more sustainable solution is found. At the moment, funding is not available, and the social welfare mechanisms are struggling to cope.
If you can help us, please donate via this Backabuddy campaign today and help us keep our companies going. However, if you're unable to donate now, please give us a share and tell your family and friends about this campaign.
If you have any questions about our campaign, please feel free to contact us directly.
Thank you for taking the time to read this article, and we hope you'll be able to lend us your support during this pandemic.