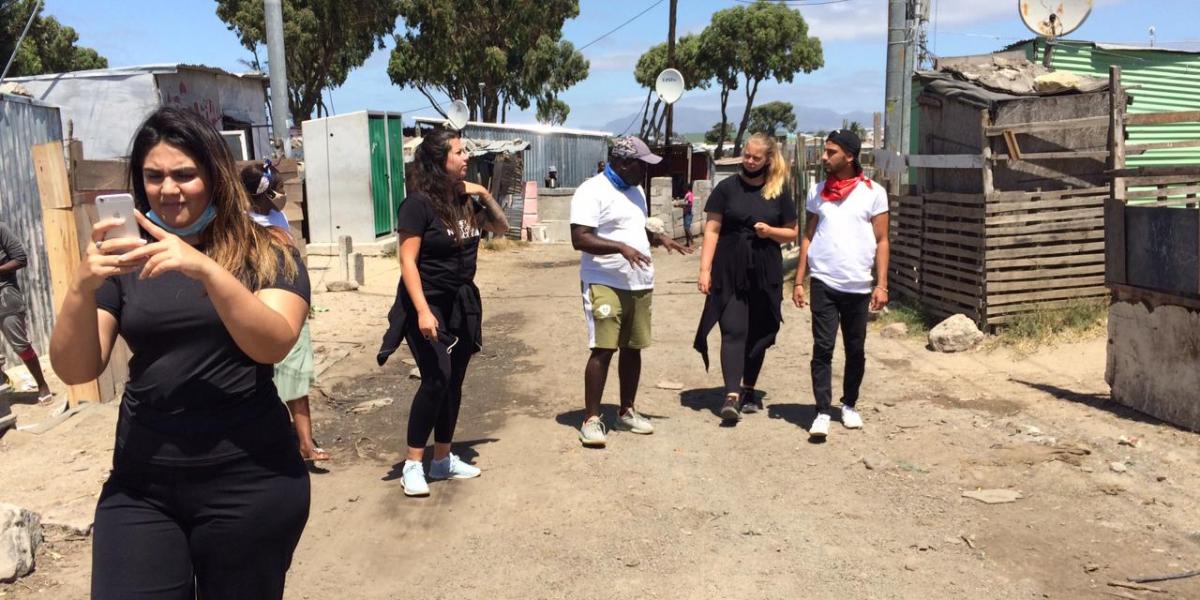 Your Internship and what really matters
What Really Matters During Your Internship in South Africa
It's been way too long, but we are finally starting to welcome new students in Cape Town again! We almost forgot what the day-to-day reality of running African Sunrise was like, and we welcome the hustle and bustle that goes along with it. Now we're back in the swing of things, and there's an opportunity to focus on aspects that can help potential future interns and volunteers before they arrive.
One thing that crops up a lot falls into the category of home comforts and a sharp adjustment to life here. There will be things that may feel well below your standards, especially in comparison to how things work back in your home country. Ultimately, the most important reason for your time here is your internship, which is what this blog is all about.
The Accommodation We Provide in Cape Town –
Embarking on an internship is full of challenges as well as rewarding experiences. Let's start with something that occasionally causes initial problems. Depending on what package you choose, you'll be staying in basic student accommodation. And there's a current limitation to the choices we can offer, all because of the pandemic. Unfortunately, a lot of businesses struggled to continue during the lockdown and aren't fully operational yet.
This limits what's on offer, but there are other reasons why we use affordable rentals for our interns. Cape Town is a major global location, often cited as one of the three capital cities in South Africa. With this comes premium prices for many things, with rent costs being at the top of the food chain. To keep things within a budget, we try and find good value for money for our students.
Additionally, we pay a significant deposit to secure each student's accommodation. Because of this, we're also tied into a financial agreement with the property owners. Wherever possible, we try and move students who aren't happy with their room into alternative properties. But there's a need for prospective interns to understand that some things won't match the higher standards of Sweden or their country. Moreover, it's vital to avoid letting this derail your attention from the actual internship and your project.
Transport Information and our Uber Service –
How to move around Cape Town is something we'll discuss in more detail during your orientation day. Previously, we would arrange for students to take a ride in one of Cape Town's infamous minibus taxis. However, like most aspects of life, the pandemic makes using public transport riskier. And we won't be offering this as part of our introduction for the foreseeable future.
For people who have their full vaccination, nothing is preventing you from using buses and trains. That said, it does come with an increased health risk, as vaccines don't prevent Covid-19 entirely. Also, discuss your health insurance with your provider before you arrive in South Africa. Cape Town has a lot of excellent health care facilities, but most require you to have the appropriate insurance coverage for treatment.
The African Sunrise team are here to offer assistance around the clock, whether that's for an issue or just some advice. To help our interns and volunteers, we have created an Uber package. By paying an additional R2,000 a month, we'll arrange your transport to and from your project. It's all about finding what works best for you regarding convenience, comfort levels and health. And when it comes to finding the best route for things like buses, we'll be here to help plan a route. You can read all our FAQs here.
Applying Theory to Real-Life Situations –
Signing up for an internship abroad comes with plenty of reasons to get excited about. Stepping out of your comfort zone is an achievement. Once you get all the paperwork and visa stuff done, there's every reason to start planning for your new venture. You'll also receive plenty of preparation prompts and tips from us before you set off.
Here's where many new arrivals find an initial roadblock – home comforts or a lack of them. The student accommodation is unlikely to meet the standards of your house or apartment in Sweden. Things happen at a slower pace here – you'll eventually know this as African Time. But this takes some getting used to and can feel very jarring when you first get here.
Ultimately, the main issue is that it skews the focus of why you're doing an internship in the first place. Applying the theory from your degree to a completely different environment should be the priority of an internship. You have the unique opportunity to take everything you've learned at university and apply them outside of the social care framework you know and understand. That's where you start to shift the theoretical work into action.
If you immerse yourself in the work at hand and commit to your project, we promise that you'll be far richer for the experience. Every previous intern leaves South Africa with more confidence in their abilities in their field. Not to mention the connection with their project, which many continue to support after they depart.
African Sunrise – Helping You Focus on Achieving Your Academic Goals –
The African Sunrise team don't shy away from informing people how challenging an internship is. We say this a lot, but it's worth repeating it. This isn't a holiday, although there's plenty of exciting things to do in Cape Town. You'll receive two things from your time here, and that's constant support from us and an opportunity to achieve your academic goals.
That's why we work with Sweden's top universities regularly. The course reps and department heads trust us to arrange a meaningful internship experience. We design our intern packages to meet your qualification's criteria and grading requirements. For us, that's the primary reason for your time here, and we make sure you have things like professional supervision and anything else your course demands.
Your internship in South Africa is just a click away. To request more information about our intern program, contact us today.