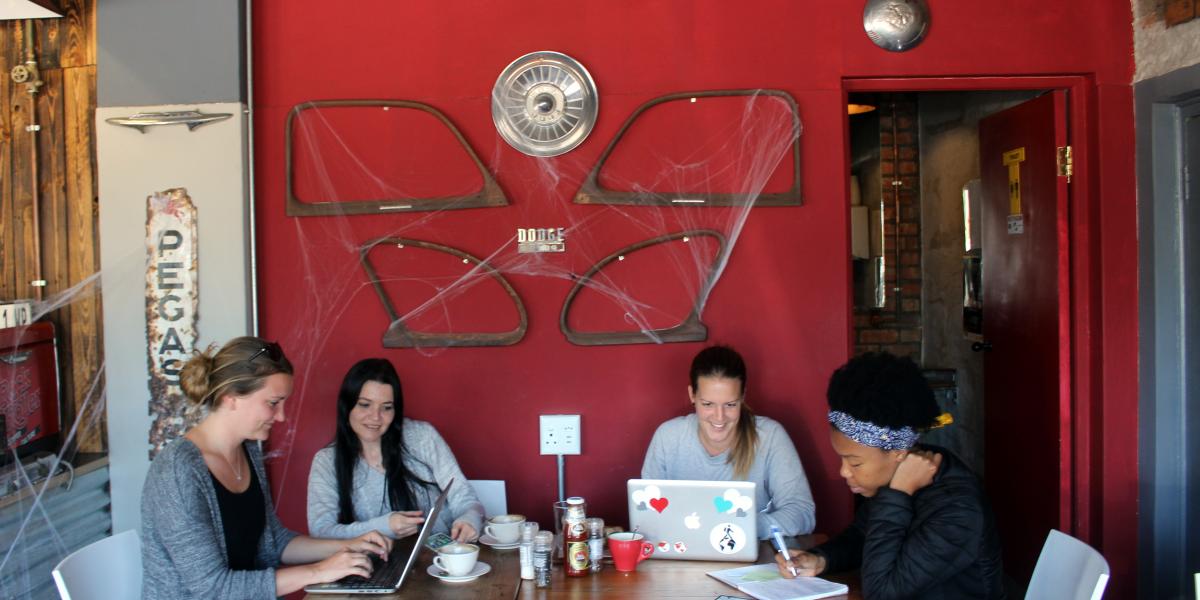 Coronavirus Update – Its Impact on Volunteering and Internships in South Africa
As most of you will be aware, the Coronavirus or COVID-19 is now present in most parts of the world and it's something we all need to take seriously. Everyone can do their part to help reduce the number of people who become infected, as well as conscientiously sharing fact-based information online. Unfortunately, now that the virus's epicentre is Europe, people in Sweden have concerns about their time in South Africa.
To help address our position Corona's impact on volunteering and internships and South Africa, this blog will provide a vital update on COVID-19.
How is Coronavirus Affecting Volunteering and Internships?
It has been a challenging week at African Sunrise, and we're still working out the exact repercussions of how the Coronavirus will affect our company. A few days ago, South Africa's President Cyril Ramaphosa gave his address to the nation to state that partial travel bans would be applicable from Monday the 16th of March. He declared a state of emergency in South Africa and gave an outline of what action the government were taking to stem the small increase of infections.
Presently, Sweden has not gone on official lockdown, but various other countries have taken this decision, with neighbouring Denmark and Norway setting limits on flight and border movements. The reason behind this is to try and limit the virus spreading and becoming a public hazard. Some European countries, specifically Italy, are struggling to cope with the spread of the virus. And incubation is now considered a feasible way of reducing new cases.
The safety and well-being of our volunteers, interns and students is our number one priority. With this in mind, we're in discussions with universities in Sweden and any present or future volunteers, interns and students. And the likelihood is that our volunteering, internship and field studies programmes will be put on hiatus until free movement between Sweden and South Africa returns to normal.
We hope that the period of hiatus is a short one and we won't officially be closing our office. Wherever possible, we'll discuss individual circumstances with people who have booked to reschedule for a later date. And by taking the correct actions to prevent the spread of COVID-19, winter and spring bookings can take place later this year.
Important Information on Coronavirus for You –
The most important thing to remember before everything else is to take care of yourself and try to build-up your immune system. Wherever possible, up your intake of fruit and veg, take multivitamins, specifically vitamin c and magnesium, do daily exercise and improve your sleeping habits. And this will sound boring, but it's also a good idea to reduce alcohol and refined sugar for the next couple of months.
Like all virus's, COVID-19 affects people with compromised immune systems the most. And while this tends to be elderly people, it can be harmful to anyone who has any issues with producing antibodies. What's more crucial to remember is that you might be fine, even if you catch the virus. However, you could then unwittingly infect someone who isn't as healthy.
It's essential to keep up with the latest updates and information on COVID-19, especially ones that are relevant to your local area and country. Moreover, it's critical that you receive and reshare information from credible sources that are factually correct. And while most of the media have protocols for sticking to the facts, some parts of the US and UK media often sensationalise situations. And the result is often panic and an increase in false information.
For people who are looking at future bookings or to reschedule, you should keep up to date with travel restrictions in Sweden and South Africa. We would suggest signing up for online notifications from a credible source in Sweden, and you can also see updates from the Western Cape Government as well. And for practical advice on how to best avoid contacting the virus, you can check out the WHO and NHS sites.
And a final point – please remember that while face masks are preventative for you, they don't protect other people. It's vital that you wear gloves when you're in places with crowds of people where you need to press buttons, like an ATM. The most prevalent form of passing the virus is through our hands, rather than through airborne particles.
African Sunrise – Looking to the Future –
It's with a heavy heart that we must accept the current situation and slowly transition into a partial hiatus. We've put a tremendous amount of work into our company and we're proud of what we do. However, in circumstances like this, everyone's focus is on containing and limiting the spread of COVID-19.
African Sunrise is a company that believes in fighting for what's important and creating a positive community that works together to bring everyone closer to equality. For us, this also means providing useful information so people can remain vigilant and stay safe. We'll still be in contact with our projects and will do whatever work possible with them to help them continue their projects.
The African Sunrise team are passionate about creating valuable volunteering and internship experiences. We will continue to monitor the situation and will provide updates around travel and the ongoing battle against Coronavirus.
If you want to discuss a future booking or if you have any other questions, please feel free to contact us. We're not going anywhere – African Sunrise's goal is to continue providing the best volunteering and internships in Cape Town.