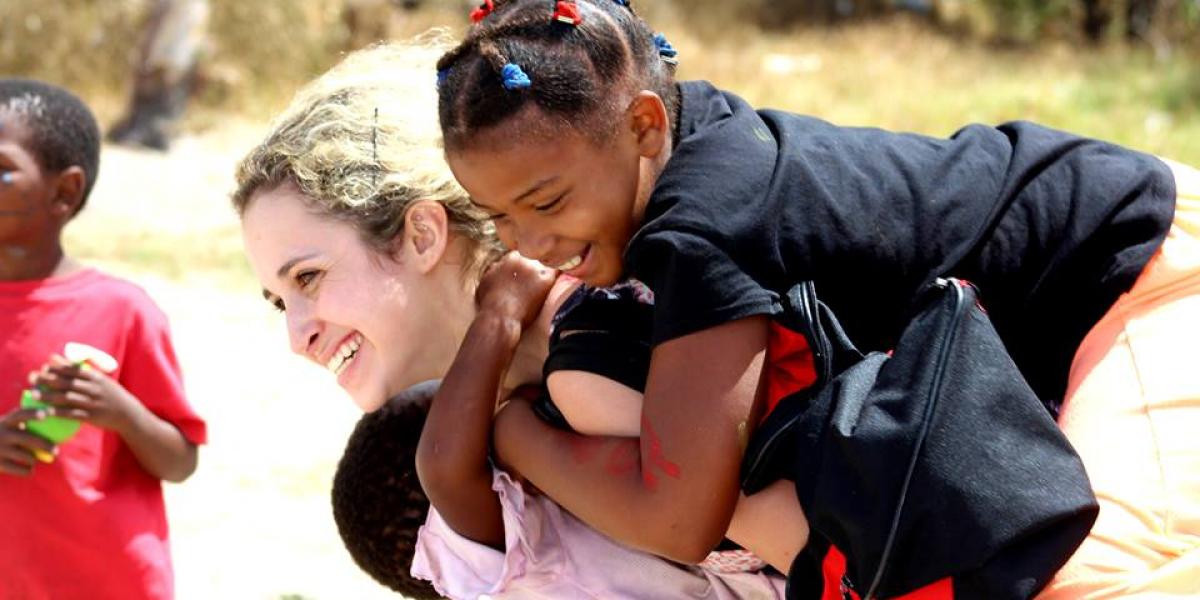 Volunteer Recruiters Wanted – Make Some Money While Studying
The African Sunrise team is looking forward to welcoming lots of new faces in 2020, and we're hoping to bring over as many people as possible by adding some freelancers to our team.
African Sunrise is now looking for freelance volunteer recruiters to help us grow as a company. There are lots of current and graduate students who might be struggling to find something that fits around their schedule. If you'd like to earn some money from home, we might have the ideal solution for you.
We Have Freelance Volunteer Recruitment Positions Available –
If you're a former African Sunrise volunteer, intern or field studies student, we believe that you're the perfect person to help us bring more volunteers over to Cape Town. All you need is a working computer, internet access and the ability to seek out and engage with potential volunteers. We'll supply you with lots of information and support, so you won't have to worry about doing anything other than finding people.
This role is not your typical freelance position where you'll be expected to stick to a script or to hard-sell anything. We want to work with recruiters who can provide their own experiences in a friendly and informative manner. This approach also helps when discussing volunteering in online groups and forums because they don't like sales tactics, and neither do we.
Think about it like this – your time in South Africa as a volunteer, intern or student gives you a unique advantage. You've gone through the whole process and are experts at how and why people want to volunteer in another country. Additionally, you'll most likely have some other tips for people we might not know about.
Your main job is to find people who were in your position, discuss your experience, provide some basic information and then pass them onto our team. That means you don't have to go into details about prices or in-depth facts – we'll do that side of things.
An Ideal Opportunity to Make Money While Studying –
With all this in mind, it's fair to say we don't think there are any set requirements to do this. As long as you're eager and are comfortable with working or commission, this is an excellent way to bring in some extra income which you can do from home. You can set your own hours and there are no arbitrary targets. And we're available to chat about things at any time should you need our support.
This is how it works. For every volunteer that signs up with us, you can make R1,500 / 970 SEK*, and there's no limit to how many people you can sign up. Furthermore, when you hit ten successful recruits, we'll give you a bonus of R1,500 / 970 SEK*.
Working as a freelance volunteer recruiter is also a great way to improve your CV and LinkedIn resume. We'll provide you with a written recommendation that you can add to both. And after working with us for a few months, we'll also be able to give you a work-related reference.
African Sunrise – You're the Experts We Want to Work With –
We can't state this enough – you're the best candidate for this job because you've been in their shoes. And this is an opportunity for you to use your experiences to make some money while you study or if you're looking for work after graduating. It won't cost you anything to get started other than a computer and internet connection.
At African Sunrise, our goal is to get as many new volunteers to join us in Cape Town as possible. However, this doesn't mean we want this to become a sales pitch, which is why we're not looking for sales reps. We want you to take the lead in how to approach and speak to people. And although this is primarily for volunteers, we're happy for you to pass on people who are interested in internships or field studies.
If this sounds like something you're interested in, please contact us, and we can discuss in more detail. There's no obligation to sign up for this, so don't be afraid to email or message us with inquiries.
*Figure based on current exchange rate which is subject to change.