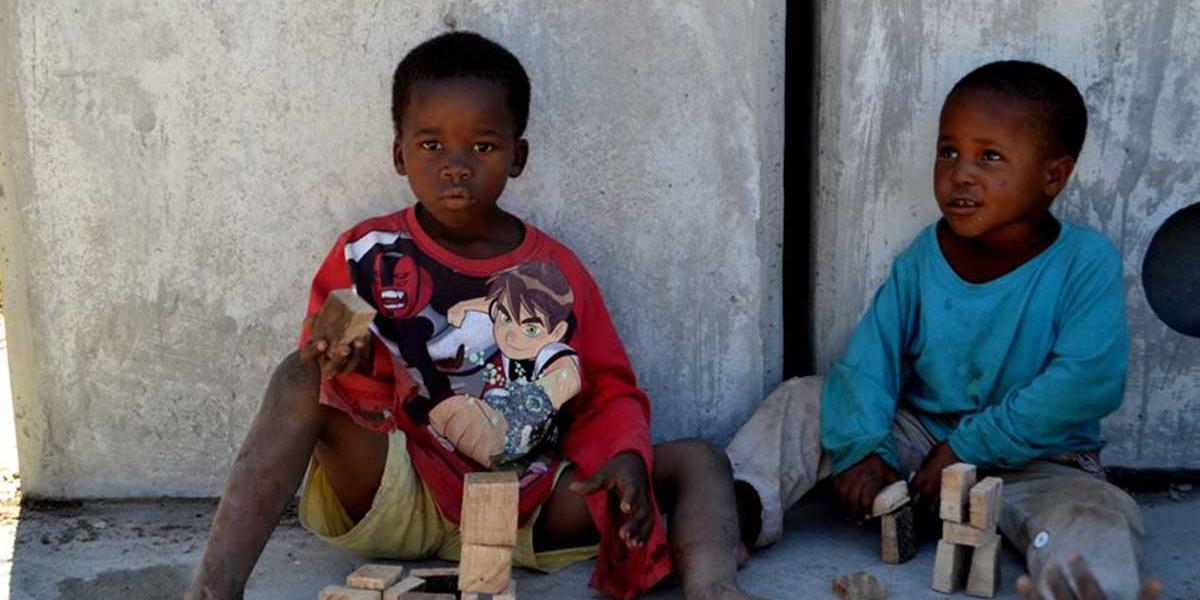 Cape Town – the beauty and the poverty
by CJ ROPER, DIRECTOR, AFRICAN SUNRISE VOLUNTEERING

Cape Town – voted the most beautiful city in the world numerous times. When you arrive, you will be greeted by friendly people, and feel a warmth (besides the lovely weather), that you wouldn't find in most places. The drive from the airport will give you your first glimpse of the city – you'll see the mountains in the distance, the beautiful landscape, and colourful houses. Every so often though, you'll see what looks like tiny houses, made of strange materials – but you'll only get a very quick glance at these, before the beauty of Cape Town grabs your attention once again.

Once you're settled in your new home for your volunteering or internship experience, you'll notice all the students, locals and 'arty' types – this is Observatory, a suburb known for it's students, musicians, poets, comedians and general 'hip' people. A lovely little community where you'll feel welcomed. On your introduction day, you'll get to see the beautiful Waterfront- a tourist hub, and has breathtaking views of the famous Table Mountain, as well as the ocean.

Let's face it – Cape Town is beautiful, with majestic mountains, beautiful beaches, the best hiking trails and so many fantastic experiences to try. The food is amazing, and so very cheap. The nightlife is like no other – people from all walks of life coming together to dance, drink and have a great time, often in the most beautiful locations.

But (and of course there is a but), there is the other side to Cape Town that you won't see in pictures, or on TV. This side of Cape Town is the one where you will find townships – with many 'houses' being made of any materials people can find, no electricity, and no running water. The children run around with no shoes on – they've learnt how to avoid broken glass or pieces of metal. Poverty – the poorest of the poor. The side of Cape Town that needs your help. HIV/Aids, TB and substance abuse is rife in many areas, and the lack of proper sanitation is evident. Many of the children from our Homes of Safety projects have been taken out of areas like these, and placed in a safer environment, away from abuse and poverty.

Cape Town also has numerous organisations that are striving to bring about change in the poorer areas. Programmes for children and adults are necessary to try and tackle issues of poverty and equality at the source, yet there will always be the issue of funding for these projects, and they still don't get the level of recognition and financial assistance they need.

At African Sunrise, when we place you at your internship or volunteer project, we give the organisation a cash donation, and even though its just a small gesture, things like this help. Having interns and volunteers at the projects is invaluable – the children and adults need things like Social Work therapy groups, assistance in various areas, help with Human Rights issues, just to name a few.

While you'll get to experience the wonder of the Garden Route, and the splendour of Cape Town, you'll also get to see the extreme poverty and the problems the people of this city face on a daily basis. Through working with the most vulnerable people in our communities, we have a firsthand understanding that social work is a vital part to helping people face their issues within a safe environment. Through our strong network of NPOs we will place interns and volunteers with the most suitable organisation for their course, and we will be there to assist our interns and volunteers whenever they need us.

Really assisting vulnerable people is a life-changing experience, both for them, and for you. Whether it be social work, psychology, teaching, law, photography or teaching – our projects have places for everyone. Volunteer or intern with us, and get to see the whole picture.