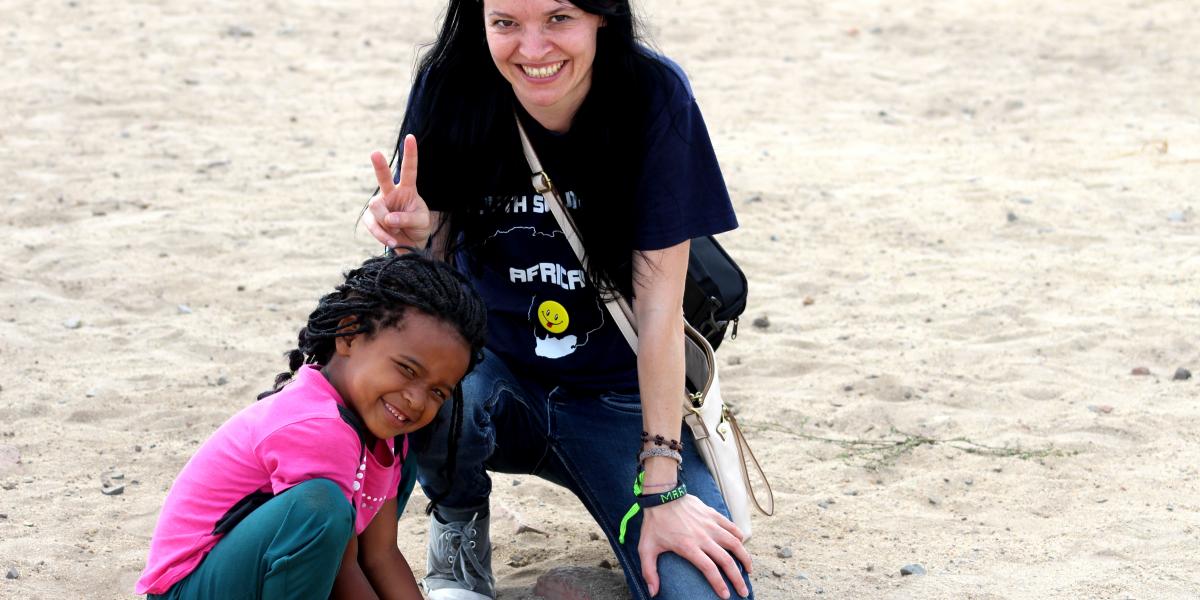 Culture Shock – A Welcome Departure from the Norm
Volunteering and interning in Cape Town can be one of the most rewarding and challenging experiences you'll ever embark on.
You will face challenges that will test your knowledge and resolve. By the time you have completed your time with us, you will learn more about yourself than you can ever really know if you stay in your home environment. Life is undoubtedly different here, but it will bring out an entirely new side of you. Just by reading this blog, you're edging closer to a brave and exciting new chapter in your life.
African Sunrise
has worked with hundreds of volunteers and interns during our time as a company and our shared previous experiences in the volunteering and NPO sectors. Three things always occur with every new group of volunteers and interns. First, the culture shock between Cape Town and their home cities and towns can make a few people uncomfortable. Second, the bonds that our volunteers and interns make lasts well beyond their first visit. And finally, a lot of them return to visit Cape Town. Sometimes, volunteers return as interns, interns as visitors, or they volunteer again.
Differences in Levels of Social Mobility and Service Delivery –
No matter where you go in the world everywhere is different. For a lot of people who volunteer or intern in Cape Town, things go a bit too slowly for them, and it can become frustrating. One of the main things that are different in Cape Town is the lower levels of social mobility and the longer time for service delivery. It's easy to be over critical of what can be considered shortcomings in things like the response time to an email or the practices of an organisation. After a week or two here, most people adjust to the pace of Cape Town and find that there are advantages to every situation.
The main thing to remember is that you're bringing your experiences and skillsets into a completely different environment. The primary goal is to improve the lives of some of Cape Town's most vulnerable people. We are confident that you will play a vital part in the improvement to the organisation you work with.
Challenging Situations That Will Bring Out the Best in You –
There is no one 'type' of person that volunteers or interns with African Sunrise. Everyone comes with their own personality and their own experiences. Some people might be confident and look forward to the new challenge of being in a new country. Others may really want to do something adventurous, but they're afraid that being shy might hold them back.
Our previous interns and volunteers always give us feedback that they left South Africa with a renewed sense of confidence in their ability to handle difficult situations. The projects we place volunteers and interns with all have their own obstacles where they need assistance. That's real issues that need solutions. This might sound daunting, but the African Sunrise volunteers and interns always rise to the challenge. We promise that by the end of your journey, you will be able to see the similarities in cultures and what makes us human, as well as celebrate the differences.
Moreover, you will be volunteering in one of the most unique and beautiful cities in the world. It's an opportunity to create a positive change, as well as exploring and having fun in Cape Town. Many volunteers do activities like hiking, a trip to the Garden Route, wine tasting and bungee jumping. Additionally, they often visit local shops, restaurants and bars in
Observatory
.
African Sunrise – Embrace the Differences Between Home and Cape Town –
At African Sunrise, we believe that our differences are something that should be celebrated. We all strive for similar goals. An equal society where we offer a helping hand to those who want to better themselves and their community.
African Sunrise
doesn't just place volunteers and interns at projects. We work together with each organisation to see how we can assist them. Wherever possible, we help them with fundraising initiatives and other advice to help them make progress. Furthermore, we always encourage volunteers and interns to run their own fundraising campaigns, and many undertake this on behalf of the organisation they work with. It's truly heart-warming to see how much our volunteers and interns bond with the people in the Cape Town community, in addition to the successful fundraising work they do.
If this sounds like a challenge you can rise to, contact us today to discuss our
volunteering
and
internship
packages.