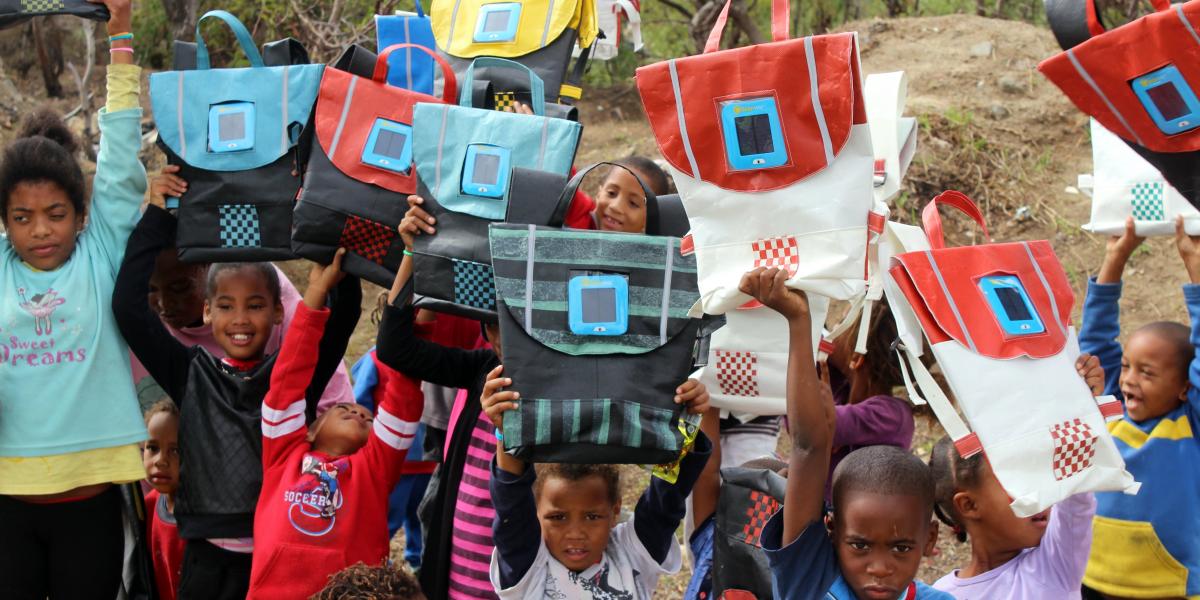 Fundraising for an Organisation – Advice for Interns and Volunteers
When people come over to Cape Town to volunteer or as part of an internship, their goal is that they're going to make a difference. And that's why African Sunrise began – we wanted to be the sort of company that can create an experience that means something. It's true that certain things are different here than in Sweden, but it doesn't take long for our volunteers and interns to integrate into the community.
The one thing that never fails to amaze our team is the willingness and positive attitude that many people from Sweden have when it comes to fundraising. We think it's an excellent mindset to have, which is why we encourage fundraising for the projects we place interns and volunteers at. Additionally, we offer whatever assistance we can to set-up and promote fundraising campaigns and activities.
Breaking Bread – an Example of an Online Funding Campaign –
Breaking Bread is one of the projects we place interns and volunteers with. At the moment, they don't receive any government or sustainable private funding. Much of their budget comes from their own fundraising campaigns, in addition to direct donations from our interns and volunteers. A recent campaign was initiated by one of their directors to climb Lion's Head, which raised over R 10, 000.
The primary purpose for raising money for this campaign was to cover operational costs for Breaking Bread. Although they're a small NPO, they feed people twice a day through the week and employ one person. So, without other avenues to funds, the team are taking upon themselves to generate their monthly expenditure. This is all while they explore other funding avenues.
Breaking Bread uses a crowdfunding platform we mentioned in a previous article – Backabuddy. Their Champion system allows people to start their fundraising initiate with a page that links directly into their chosen organisation's main profile. So far, Breaking Bread has raised a total of R 90, 102.85 through this platform for several separate initiatives.
To assist people who want to start a fundraising campaign, Breaking Bread created an instruction guide for the Backabuddy Champion system. Additionally, they're happy to take questions on fundraising from volunteers or interns who might be considering doing so for their project. If you want a copy of their guide or know someone who might, please share this article or contact us directly.
Fundraising & Other Ways of Helping Your Chosen Organisation –
Although the money that fundraising campaigns raise play a crucial role in the survival of the organisations we work with, there is an equally important aspect. Every funding initiative also creates more awareness of work each NPO or organisation undertakes to a broader audience, especially overseas. It's not always easy for organisations to get their message out there, even more so without marketing.
If you look back at some of the previous fundraising campaigns and related initiatives, it's not always just about money. Many volunteers and interns have also facilitated donations of paint and materials for repairs and painting work. Additionally, we brought teams of people together to complete the work for one organisation.
While at their projects, both volunteers and interns have opportunities to create workshops and organise fun days out. It might not seem like much to a lot of us, but a day at the beach or a visit to the cinema can make all the difference to children who usually never get the chance to experience a small treat.
And because of the more involved nature of placements, interns also create and run workshops and sessions with the people they work with. It's possible to provide something to your project that will help them keep doing their fantastic work in the community. And that's something we think is worth celebrating.
African Sunrise – Committed to Fundraising and Uplifting NPOs in Cape Town –
From our close work with NPOs like Breaking Bread, we understand the difficulties organisations face with regards to funding. That's why the African Sunrise team actively helps organisations start their own fundraising campaigns. We do everything we can to build long-lasting relationships with the organisations we work with, with a shared goal of continuing to provide essential services.
Even in our short time as a young company, we have seen amazing journeys of survival and heart-breaking endings to organisations. Through experiencing both sides of this coin, we learn something new, and hopefully, we can put these events to good use. And we know that our interns and volunteers will always play a massive part in this story.
We believe in the motto, 'Be the change you want to see in the world', and we fully support anyone who shares this ethos. By working together, change can be made. And with that in mind – if you would like a copy of Breaking Bread 'Backabuddy Champion' guide, send us an email or message, and we'll send you a PDF.
If volunteering or interning in Cape Town with African Sunrise sounds like something you'd like to be part of, contact us today. And watch this space for more updates from the African Sunrise team.