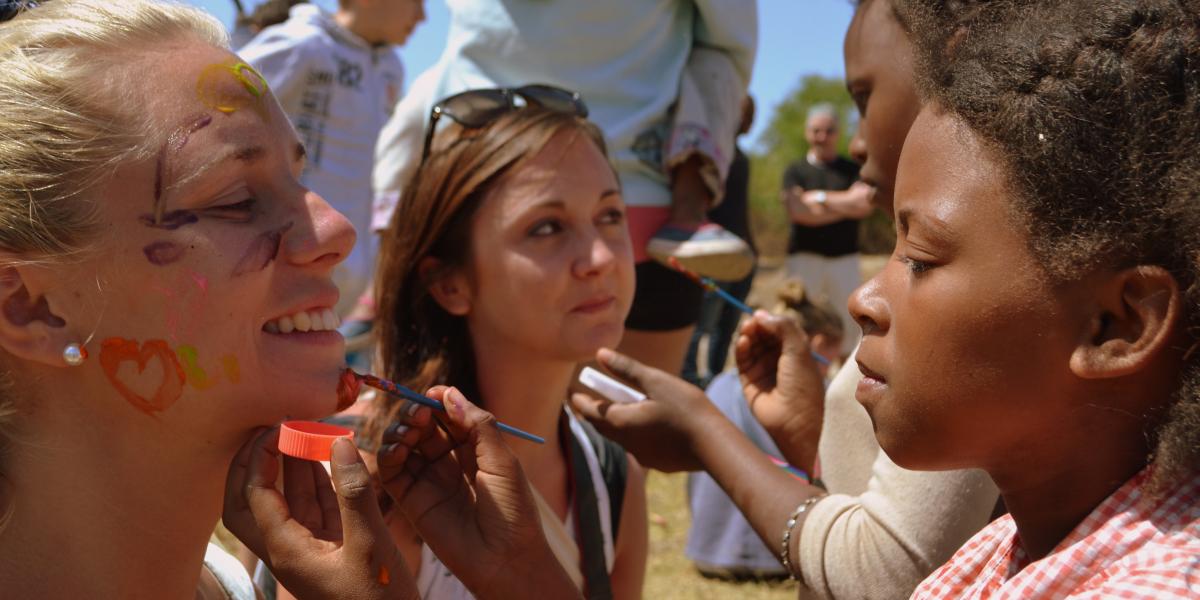 by CJ ARMSTRONG, DIRECTOR
 
Deciding what to do on your Gap Year is often a difficult thing to do. You've just finished school and you have taken the decision to have a year 'off' before heading to University, College or work. How do you find a meaningful experience abroad, that is within your budget, and suits your needs and interests?

African Sunrise Volunteering is a small team that will help you choose the right plan for your time off. Although you may be feeling scared, rest assured, with us, all you need to feel is excited, as we assist you from the planning stages, during your stay in Cape Town, up until we see you safely on your flight back home. Going abroad during your Gap Year is one of the best things you'll do. You learn independence, social skills, communication skills and you get to learn about a whole new culture.

We offer many hands-on projects and programmes to suit your personality and interests and where you can make the most impact.  If you're thinking of really making a difference, why not volunteer in one of our Community Projects. Often something as simple as just playing games with the children can make the biggest impact! You can choose which project would suit you best from the organisations we work closely with:

Home of Safety for Children – great for those wanting to go into teaching, social work, sports, psychology and many other fields

Home for Abused Women and Children

Children's Hospital Programmes – great for those wanting to go into nursing or the medical field

Substance Abuse Programmes

Old Age Homes

Home for Street Children

For those interested in wildlife, what better place to volunteer than in South Africa with our ethical conservation projects. We offer projects with Lions, as well as Sharks, whales and penguins. These are also very hands-on and you'll get to experience these majestic creatures up close.

Among the things we organise for you is your accommodation – this will be in the form of a single room or a shared room in a house with other volunteers and interns. We all stay in the lovely, social suburb of Observatory in Cape Town. We'll show you how to use the different modes of transport, and we also organise various outings on the weekends so you get the most out of your stay here. A very popular outing is our Garden Route Road Trip, where you'll get to go on a Safari, canoe, hike, surf and even bungy-jump if you are feeling adventurous! The trip is 4 days, and we're with you as your guides!

Let us know if you'd like to speak to any of our past Volunteers and Interns, as this can be arranged, so you'll get first-hand knowledge on what it will be like in Cape Town.

You can choose the amount of time you'd like to spend in Cape Town, and you can also volunteer at a few different projects if you so wish. Contact us today to start planning your Gap Year in Africa!