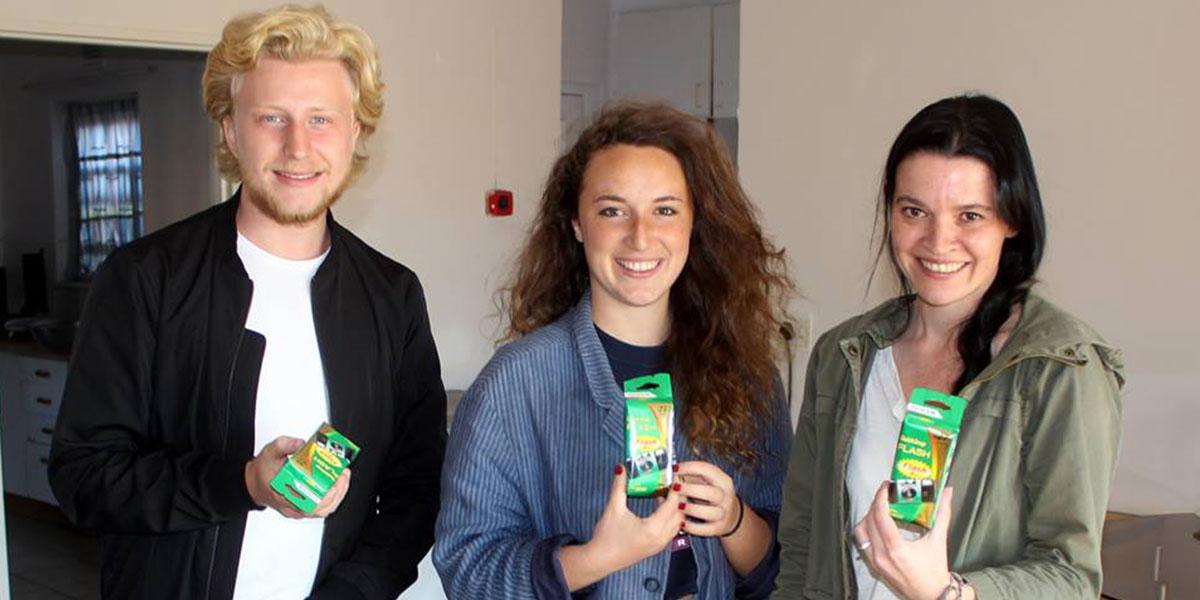 To highlight Art : a way of helping people
by Elena Garry, previous Intern at African Sunrise Volunteering, from Paris, France.

Studying Art History, I've learned that Art can be a useful tool to change society.

When I decided to come to South Africa, I had no idea that I would be able to do a beautiful artistic project with children. And all thanks to African Sunrise.

A lot of people in the Cape Town area are in need, unfortunately. The first day I was in South Africa, I immediately fell in love with the country. And when you are in love, you want your beloved to be okay, and great. So it was an obvious choice to be a part of something realizing good and admirable life-changing projects. This is why I came to African Sunrise Volunteering and asked them to help me to build a project. I knew the staff through the Soup Kitchen in Salt River, so I knew the Directors are open-minded and are always willing to help people in need in any way.

Photography is one of my passions. And I think it's an easy way to express yourself and to show things that others don't see. To share your point of view, your way of living, your environment: this is something I wanted to give to people who don't have the possibility of using their voices. So I presented my project to Carina-Jayne (one of the directors): to give disposable cameras to children and to let them take pictures. CJ -and African Sunrise- was super keen to help me. They took time to find people we could do the project with. The St Francis Home of Safety was happy to participate in this project and to give to their boys the opportunity of expressing themselves with Art. And the result was surprisingly awesome!

Beautiful projects always need money. And we needed it to buy the cameras and to print the pictures: African Sunrise made a really good fundraising job, they never give up. The icing on the cake was the exhibition. We found a place to exhibit boys' amazing pictures. In this way, we could show their art and we could carry on the fundraising by selling the pictures. Thanks to the fundraising, we could print all the pictures and to give them back to the boys as they can keep their art.

So now, people know the stories of these boys, the ones they let us to see, they wanted to show. And because I could see the smiles on their faces, I know they really liked it! This was a fantastic opportunity for the children, who benefited so much from being shown the art of photography. The pictures they took were nothing short of amazing, and there is so much talent among these boys.

I also spent time working with African Sunrise on the social side – with the volunteers and interns and the Projects. It was an amazing experience!