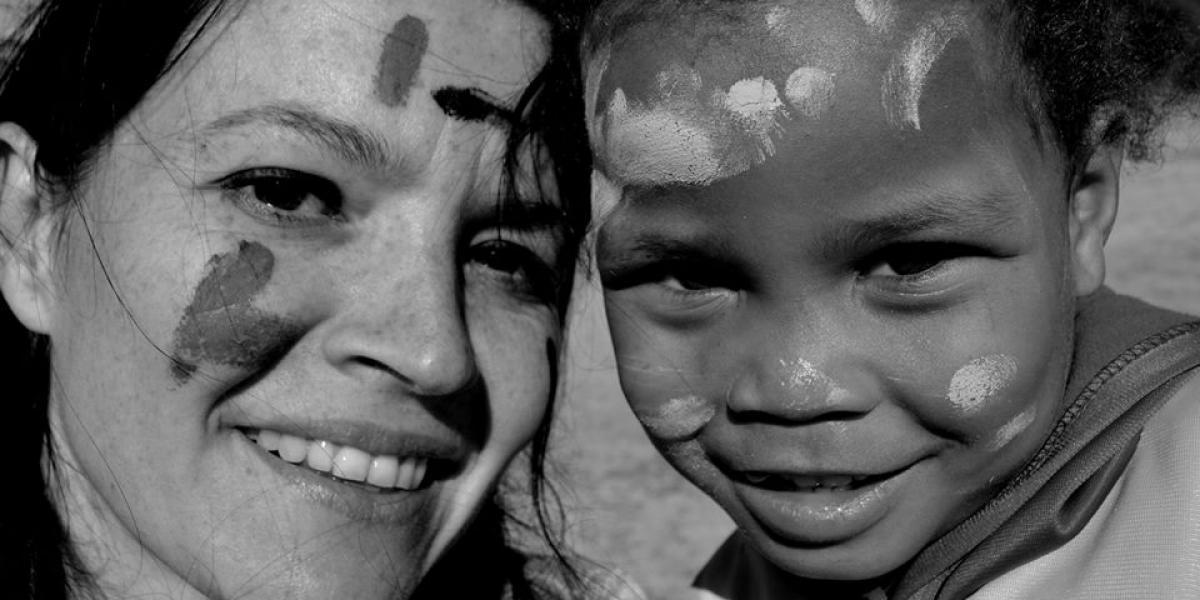 Interview with CJ Armstrong, Director
An Interview with our Director CJ
African Sunrise
is an all-female company based in Cape Town South Africa. They facilitate volunteers and interns and place them with a suitable non-profit organisation.
Most of their volunteers and interns are from Sweden, and some of the most popular fields of study or interest are social work and community development.
This week, Outline Business catching up with African Sunrise's director CJ Armstrong, where we discuss how and why
African Sunrise
started, what they've been up to lately, and what their future goals are.
Outline:
How was African Sunrise started and what was the initial catalyst for you to create your company?
CJ:
Tania Sincic (Co-Director) and myself come from Volunteer/Social Work/Psychology and NPO backgrounds, and we've been exposed to many ways of Volunteering. We were not too happy with the whole concept of charging an arm and a leg to place a volunteer or intern at projects we were not fully part of. So, we decided to put our knowledge together and create a company that was ethical, affordable, and at projects, we ourselves are passionate about. I volunteer all the time myself, and by having an all-women company, we strive to empower not only women but those at our partner projects too, without our volunteers or interns having to fork out thousands of Rand to come to South Africa.
Outline:
Why was it necessary to start an all-female company?
CJ:
It's about empowering other women – many minorities in the world need empowerment, and we are doing what we can to work towards an equal society. Our team is small, but we're powerful women, and we are capable. I recently got married and became a mother, while still keeping my passion for my work going.
Outline:
You predominantly work with Swedish interns and volunteers. What makes the connection between Sweden and South Africa so special, and what positives do Swedish people bring to the Cape Town community?
CJ:
Tania is Swedish, and we thought it would be great to have a Swedish person here to assist with things like culture shock, etc. We've managed to build up relationships with Universities and Schools all around Sweden, and our focus has been on Social Work as this is what our Projects need the most. We are also very focused on long-term internships, as well as Volunteers that really want to make a difference – we find that having the knowledge of these ourselves here, makes our clients all the more comfortable with us. Swedish students and volunteers bring a wealth of experience with them – how things differ in Sweden compared to Cape Town, we learn from them, and they learn from us. We often make lasting friendships.
Outline:
African Sunrise works with numerous NPOs and charitable organisations, but your team seem a lot more involved than just placing people in an organisation and finding them accommodation. Tell us more about how you see African Sunrise's role in the NPO system in Cape Town.
CJ:
We do get very involved, and that is part of who we are. We are regularly involved in fundraisers for our projects, our interns and volunteers often fundraise for much-needed items at the organisations, and we volunteer on a regular basis ourselves. We strive to improve our Community – and we enlist the help of our volunteers and interns. This is a way of life for us, not just a job.
Outline:
What's your company's primary focus or your company ethos?
CJ:
We focus on community-based projects – to place interns and volunteers where they can learn and make a huge difference. We use our profits to give back to the community.
Outline:
Keeping things current, what is African Sunrise up to now? Do you have any groups of people in Cape Town or any events happening?
CJ:
At the moment I am on Maternity Leave, but the team are extremely busy. We have interns, volunteers and now for the first time, a Highschool Group here. They are currently at our projects in Athlone and staying at our Homestay option, which is a host family. We're looking for volunteers for our Winter Season, as that's often when we are quiet, yet our projects need a lot of help.
Outline:
What is your future plans or goals, and what can we expect from African Sunrise for the rest of 2018 and beyond?
CJ:
We've grown so much in the two years we've been operating and creating more relationships that are long-lasting is our goal this year. We pride ourselves on giving each person an incredible, life-changing experience with us and our projects, and with a team as great as ours, the only way now is forward. We've included Teaching as one of our new groups, and we're looking forward to that happening at a later stage this year. We always have great fundraisers, so watch out for those!
Outline:
Any last words or things you'd like to tell your followers before we wrap this interview up?
CJ:
When choosing a company to do your internship or volunteer experience with, do your research – ask to speak to previous students and volunteers, and ask us as many questions as you'd like. We're a small company with a huge heart, and your experience with us is a personal one. I am probably biased in saying this, but we're definitely the best there is!
If
volunteering
or
interning
in Cape Town with African Sunrise sounds like something, you'd like to be part of, the team today. And
watch this space
` for more interviews and updates from the
African Sunrise team
.