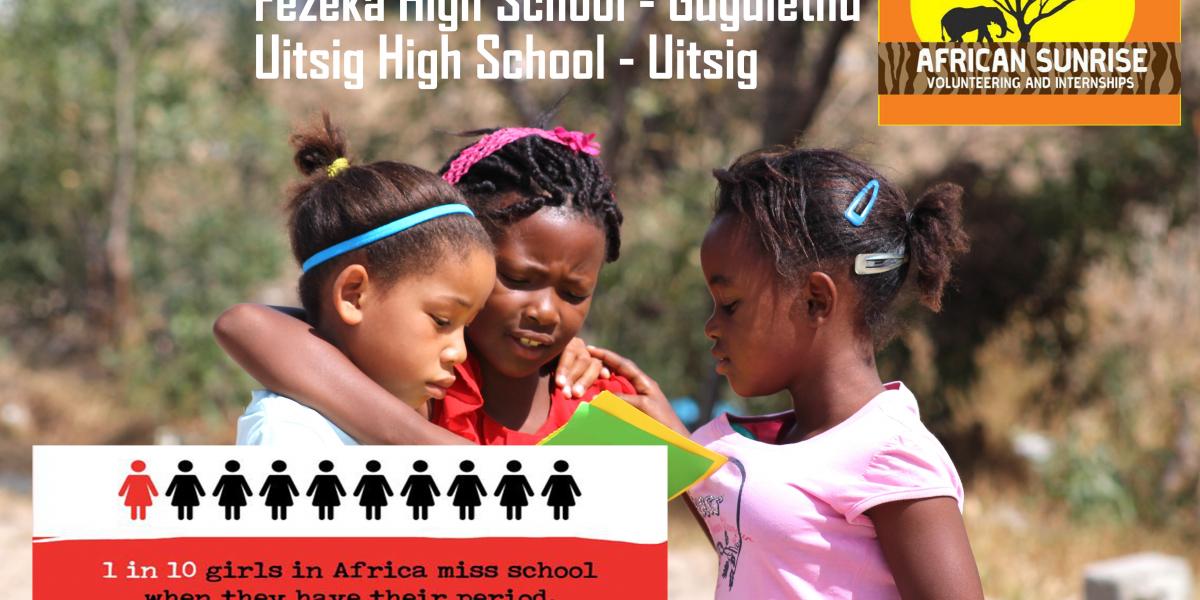 Sanitary Pads – A Human Right?
by CJ ROPER, DIRECTOR, AFRICAN SUNRISE VOLUNTEERING

We recently launched a campaign to collect sanitary pads for teenage girls at Fezeka High School in Gugulethu and Uitsig Highschool in Uitsig. We are into our second week of fundraising, and are quite surprised at the lack of support from community members and the general public. We are very grateful for those who have donated at our Pop-Up Collection Points.

As it stands, 1 in 10 girls in Africa miss school because they do not have sanitary pads. People who walked by as we collected sanitary pads were very surprised at our initiative – most people do not think of an issue such as this. There is still a very "taboo" attitude towards women and their menstrual cycles, even though this is and always has been, a part of every woman's life. While so many women still suffer due to inequality in various forms, one thing that seems to be overlooked is the very thing that makes us women – our periods.

In the poorer areas of Cape Town, even things like toilet paper is a luxury. Sanitary pads will be at the bottom of the list – leaving many young girls stranded, and of course, embarrassed. Providing sanitary pads should be a human right – along with food, water, shelter, clothing and education. We would like to spread the word about this, and it make it less of an embarrassing subject.

Providing young girls with sanitary pads is our aim for this month, and we will do this periodically, for various schools in the poorer communities. There is no reason at all that young girls should have to suffer because of something that is as natural as breathing. Please do assist us in any way you can, by donating sanitary pads, or by sending a cash donation so that we can buy the sanitary pads for the two schools we have chosen for this month. Let us stand together as women and support each other, and let us educate men on the importance of this.

Please do contact us for banking details, or for any information you may need.