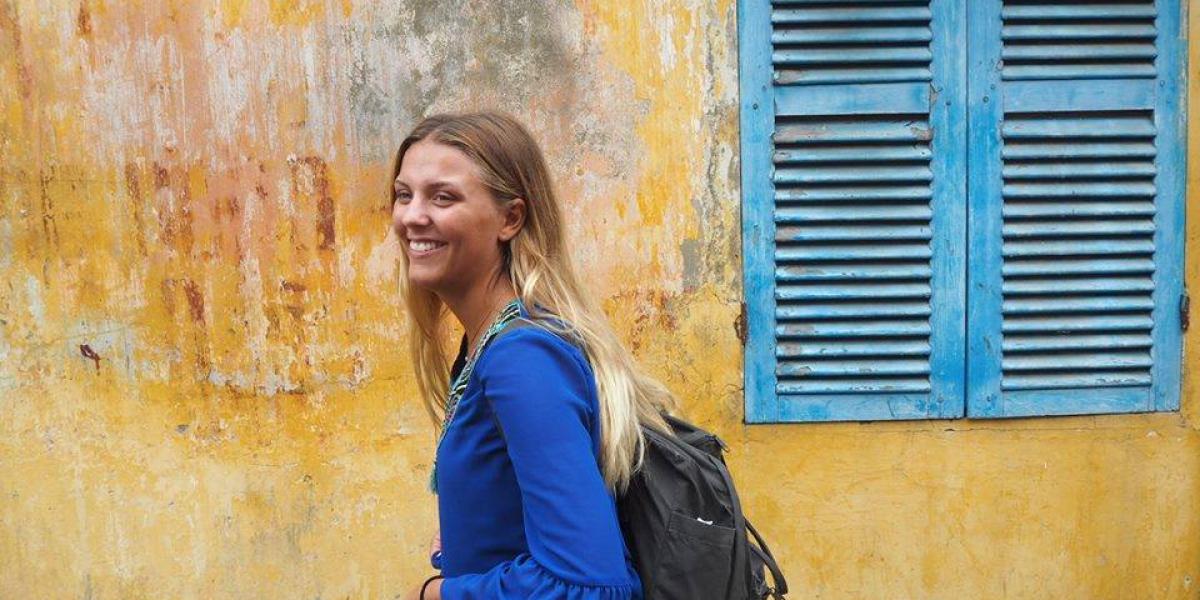 Thoughts from a volunteer before arrival
It has been a while since we had some volunteers around so we are very excited to have threee girls arriving in a weeks time. Read a little interview with one of them; Johanna Plöen:

Hi! We are very excited to have you here soon and would love to hear some of your thoughts around your trip that will start in a few weeks' time! Tell us a little about yourself, where are you from, how old are you and where have you travelled before?

My name is Johanna, I'm 21 years old and live in the north of Sweden. Other than going on family vacations every once in a few years I have two different traveling experiences that has had the most impact on my life. In 2014 I volunteered in a village in Kenya. It was an eye-opening and an amazing trip that made me want to explore more. In the beginning of 2017 I backpacked through Southeast Asia. That journey taught me a lot and it was fun to experience all kinds of cultures. I would say that traveling is a fantastic way of appreciating what you have and realizing that if you have the possibility you should do more for others.

How come you chose South Africa as a destination this time?

I think Africa as a continent seems so colorful and thrilling. It's so different from my country which excites me. My own experience from Kenya was that I thought that the people were so happy and polite. South Africa in my perception seems to have it all and seems to be very different from Kenya. It has everything from poverty and misery to extreme luxury and a lot of nice places to visit. I also think that the country's history interests me, and it makes me want to learn more about the it.

What do you know about the country and what expectations do you have about coming here?

I know that the country has been through a lot ever since people in the west thought it was right to intrude and colonize the country. Which later followed with the apartheid era. Other than that, I know that the country is very beautiful and has a lot of nice tourist attractions. I'm hoping to learn more and take part of South Africa's culture and explore the country.

What is the main reason for working with children?  Do you have experience from before?

I have always loved children and working with them is incredibly rewarding. Children don't have that filter of what to say or not. They often say what they think and I find that refreshing!

What do you hope for, to accomplish while you are here?

I'm hoping that I will learn a lot about the overall situation I South Africa and how the everyday life is. I want to be more aware so I can spread the word at home. Then of course I'm hoping that me being there can give some sort of comfort and joy.

What do you expect African Sunrise to be for you while you are in Cape Town?

I expect them to teach me how the projects work and what differences it has for the kids and everyone involved. I also hope that they can make me see how I can help in the best way possible.

What other things are you looking forward to do here, more than the actual volunteer work?

I'm really looking forward to taking part of the culture and to explore the country on the weekends. I want try good food and maybe do the shark dive that I have read about. Then of course I'm also hoping that I will find new friends!