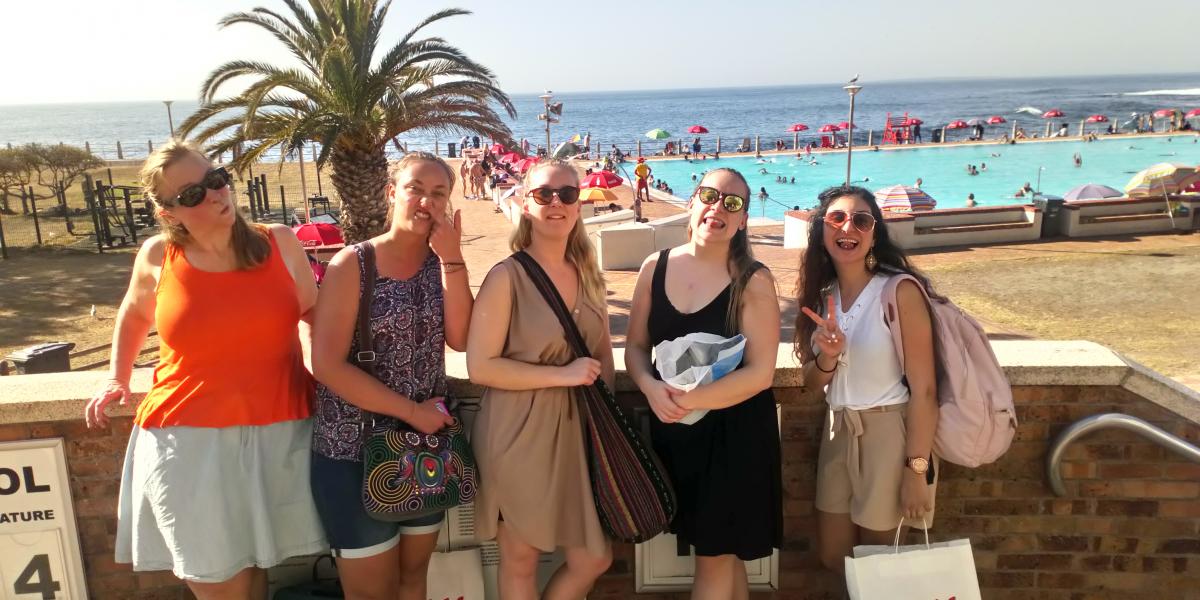 WHO RUN THIS WORLD? YOU KNOW...
5 ladies, 5 beauties, 5 intellectuals. Delayed and overdue as it is, hahahahaha, Sandra, Asrin, Lisa, Lota and Sara you already know that you are very welcomed in South Africa and of course at African Sunrise <3 .
I can assure you these are ladies who do not leave any stone unturned, for real. The first question I received, just a few minutes of meeting them was; "Tell us, how long have you been growing your hair?" hahahaha. That question still makes me laugh to this day, even though I no longer have that very long hair.
Anyways, here is the 411 about them, I hope this doesn't get me killed 

Asrin- She is paparazzi, run whenever you see her with a camera, she captures everything on video, and I mean EVERYTHING

Lisa - Believe me when I say, she is well-informed. I am not embarrassed to say I learned a few things about SA from her. Yes, she always makes me feel like I am Swedish because she sometimes speak Swedish with me and realise after that I have no clue what she is saying

.
Sara –You would think she is the quiet one, but don't be fooled by the sweet face and her loving smile. Her laugh is crazy and it's the one that leaves you sad if you are not used to it.
Lotta – I call her Lotto, I'm the only one allowed to do that

. When walking with her, make sure you are prepared to run because she walks really fast, even though she doesn't know the way.
Sandra – She has a heart of gold, believe me, but hey, she is a MAMA's baby. She calls her mom for EVERYTHING, hahahaha. She lost her bag at the airport and called her mom to sort out the situation, how? I have no idea.
Let me pause here… if you want to know more; well, stay tuned because there is never a dull moment with these ladies

.