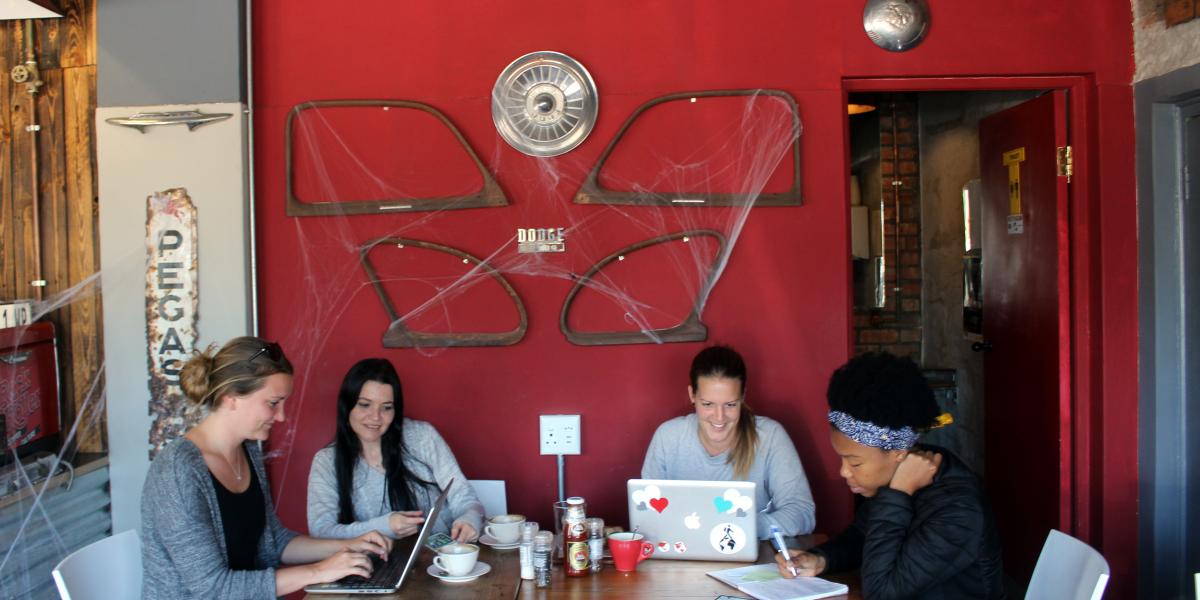 Looking Back at 2018: An African Sunrise Year
Wow – all I can say to start of this blog is that it has been another fantastic year for the African Sunrise team. True, there have been challenges and obstacles to work through, but essentially, the network of NPOs and organisations we work with in Cape Town in stronger than ever.
African Sunrise goes from strength to strength, and this can be shown by the increase in the number of interns and volunteers we've worked with during 2018. Not only that, we welcomed two high school student groups this year and worked with larger field studies groups than ever before.
As we head into 2019, we'd like to reflect on our most successful year yet by looking back on some of our highlights. Without further ado – let's review our African Sunrise year, 2018
Welcoming and Working with 'Our People' in 2018 –
2018 brought about some new additions to the African Sunrise team. The first new arrival was Ululutho Mthana, who is our Project Liaison. It's difficult to sum up the impact Lutho has made to African Sunrise, other than that she's unstoppable and steadfast in her drive to find new projects, as well as maintaining a close working relationship with our network of organisations. She has drive and above all – a passion for what she does, and we're constantly in awe of her work ethic and deep caring for others.
After completing an internship with us previously, Zandra Nordström joined our team on a temporary basis just before our first semester in 2018. Like many people who visit us, Zandra fell in love with Cape Town and is now a much-loved member of our team. Working with her has definitely been one of the highlights of our 2018, and we're privileged to continue this into 2019.
2018 saw a massive increase in the number of interns, volunteers and field studies students we welcomed, nearly doubling our previous total. However, there was an even more significant change to our company. When there is a demand for a service, we make sure we're able to supply. And for the first time in our short history, African Sunrise brought over two groups of Swedish high school students.
African Sunrise now works with larger groups of field studies students and are preparing for more high school groups in 2019. And we're not finished yet. 2018 also saw our first Batchelor Thesis students sign up with us. Furthermore, we now work with several interns working towards their Teaching qualification.
Moreover, none of this would have been possible without the dedication and continuous hard work of our Co-director and Logistics Manager Tania Sincic. She is on call all the time for each volunteer, intern and student to assist with any issues. Tania visits universities all over Sweden to present and promote African Sunrise, and in 2019, she will be visiting more education institutions throughout 2019. I could not ask for a better partner than Tania, who has so much passion for what she does, as well as the work she does for our community and Breaking Bread Community Development.
I myself have had an amazing year, welcoming a daughter in February. It has been heart-warming having such support from my colleagues during maternity leave and also seeing their love for my baby girl, who is lucky to have these amazing women around her as her role models.
The Organisations that African Sunrise Work With –
The primary function of interns, volunteers and field studies students is to work with NPOs and other organisations in Cape Town and the Western Cape. Running a non-profit is one of the most difficult challenges anyone can undertake. Funding is one of the most substantial obstacles an organisation will face and just surviving from one month to the next can be demanding.
Unfortunately, sometimes the financial demands of operating a non-profit organisation become unmanageable. And this year, one of our favourite projects, the Sarah Fox Children's Hospital closed, leaving a huge gap in our network of NPOs. They were such an amazing organisation, and their closure serves as a stark reminder of how precarious life is for NPOs.
The African Sunrise team are always looking for new projects to work with, and wherever possible, we assist organisations with their fundraising efforts. Our number one goal is to create meaningful experiences for each person we work with. It's our belief that every volunteer, intern and field studies students add value to every project they're placed at.
African sunrise is here to provide you with a life-changing experience where you will make a real difference in the lives of some of Cape Town's most vulnerable people.
African Sunrise – Our 2019 New Year's Resolution List –
Even though we're a relatively new company, African Sunrise is already making a name for itself as a company that operates with honesty and integrity. Many of the new projects we work with are cautious when we first approach them, and it's always the same story. They're had bad experiences with previous volunteering companies.
However, it doesn't take long for them to realise that we only place interns and volunteers if it's beneficial for the individual and their organisation.
We already know that 2019 is going to be another exciting and challenging year, and we can't wait to work with new projects and organisations. Our New Year's resolution is simple – we want to work with more of 'our people', hopefully, from new countries working and studying in new fields of interest.
The African Sunrise team will continue to raise money and awareness for the non-profits we work with. We will continue to petition local and national government to make serious changes for the young women in South Africa who desperately need access to female sanitary products.
At African Sunrise – we stand with every person in our community. Equality is something we strive for because we believe that it will improve the lives of everyone, not just women and children, but men as well.
As the director of African Sunrise, I'm immensely proud of my team and every person who becomes one of 'our people'. If volunteering, field studies or interning in Cape Town with African Sunrise sounds like something you'd like to be part of, contact us today.
I'm confident that you'll enjoy an experience that you'll remember for the rest of your life.
I can't wait to see you all soon,
CJ Armstrong
Director – African Sunrise